ABOUT MEETUPS LIBRARY LECTURES FEATURES CALENDAR PODCASTS INTERVIEWS CONTACT
LIBRARY OF SOURCE MATERIAL
If you've attended one of StoicDan's classes or discussion groups and want to read more,
this page has links to the source materials. Some are free books and articles online and others have a price.
If you're looking for an individual article (which was discussed at a specific meetup), look for the links in the meetup description.
The Enchiridion by Epictetus (free)

This public domain version is stored at the Internet Classics Archive. It was translated by Elizabeth Carter, and it's very easy to read. This is the book that first interested StoicDan in Stoicism. The first line (about what's in our control and not) is a very intriguing idea and an important outlook on life. Also note that this book is short: it's only 52 paragraphs and this web page has all of them!

Letters from a Stoic by Seneca (free)

This edition is published by WIKISOURCE. It was translated by Richard Gummere and was first published in 1917. Therefore, it's now in the public domain and free on the web. Some scholars might prefer a later edition, but StoicDan chooses this one for discussions and classes, because it's readable and includes all 124 letters (other editions have fewer letters).

Dialogues of Seneca (free)

This collection of books is published by Wikisource. All are public domain. The author might have some controversies, but overall, scholars praise these works as classics in the field of moral philosophy. The books include:

The Meditations by Marcus Aurelius (free)

This edition is published by Internet Classics Archive. It's translated by George Long, the English classics scholar. It was first published in 1862, so some of the phrases represent the culture of that era. However, George Long's translation from Koine Greek to English is easy to understand. This book is now in the public domain and free.

The Meditations by Marcus Aurelius ($1-10)

This Penguin book is available on AMAZON. It's a modern translation by Martin Hammond. It's available in paperback, hardcover, kindle and audiobook formats. The paperback is about $10 and the kindle might be as low as $1.

Lion's Roar articles by Thich Nhat Hanh (free)

StoicDan has followed the works of this Vietnamese Buddhist monk for many years. Thich Nhat Hanh's articles appear in the journal called Lion's Roar. His writing style uses simple language, but communicates important concepts in the Buddhist tradition. You could compare to the simple language in Meditations by Marcus Aurelius. Buddhism has many similar ideas to Stoicism, and this collection of articles could be your gateway to learning.
WOMEN IN PHILOSOPHY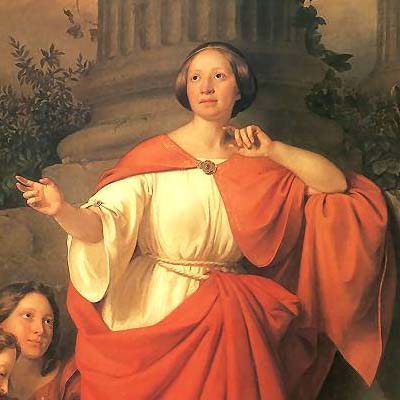 Over the years, StoicDan has created curriculum and lectures on the contributions of women in philosophy. Now, the new development is a web site that stores a collection of knowledge on women in philosophy. From ancient times to modern times, you can browse the records for their major contributions, plus the books they wrote and the people they influenced. You can also make suggestions to add new people to the list. Please visit the new site at PhilosoFINDER.org