Order Form
EMAIL or UPLOAD to silhouettesinasnap@yahoo.com

Or, you may type in the online order form at bottom for up to 2 different portraits at a time. I will contact you upon viewing your digital photos and arrange payment. Please allow several weeks to receive your package, particularly near holidays.

PHOTOS: Please take a separate side photo of each subject at their ear level from 2 to 4 feet away. A profile is as if an imaginary line were drawn straight down the center of the head so that each half is perfectly symmetrical. The entire head, neck and shoulders should also be visible. Level chin(not tilted down) and non-smiling poses work best.

All Silhouettes come standard on two beautifully matted 5 by 7 rectangular matts signed and dated by the artist. You may request extra matted copies, as well as purchase the rare classic style oval frame(s)!

INDIVIDUAL SILHOUETTE (2 copies) $40

TWO SUBJECTS TOGETHER (2 copies) $65

THREE SUBJECTS TOGETHER (2 copies) $70

EXTRA MATTED COPY $10

CLASSIC OVAL FRAME $15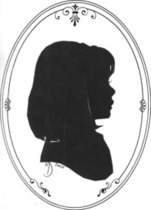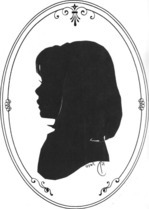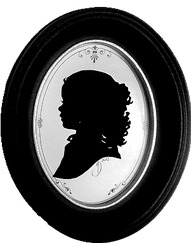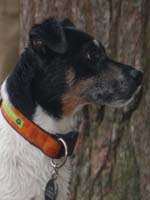 This form provides us order details only. For security, it does not accept online payments. You will be contacted to confirm your order before making any payments.

We prefer PayPal but can also accommodate most credit cards as well as personal checks.

Please allow for $3 shipping and handling per frame with minimum of $3 shipping for any silhouette(s).